For James Urbaniak, it started innocently enough: with a Livejournal. But that proved merely a gateway to a Blogger account. And that led this once practical actor to the final circle of internet hell: Myspace. Would there ever be a way out for...THE MAN WITH THE GOLDEN BLOG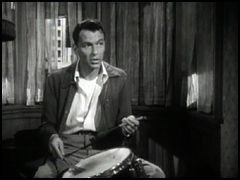 I'm tellin' ya, doc, it's makin' me nuts! I don't eat, I don't sleep! All I do is
blog!

I see. Und may I ask vhy you are playing drums in my office?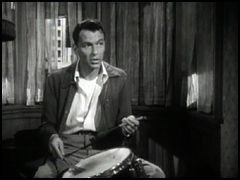 To keep my hands occupied, doc! Otherwise, I'd be rolling up my sleeves and bloggin' on your computer! Man, I got an internet monkey on my back and it just won't quit!

Hmmm. You appear to have a serious addiction.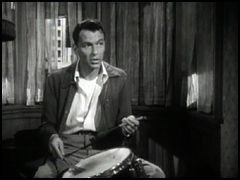 Crazy. Tell me something I don't know, daddy-o.
He plays a savage rhythm on his drums. Later that night in his apartment...
Uuuurghh!! NOOOO!!! Must...resist!!!
Minutes later...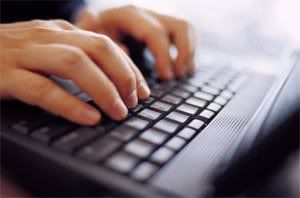 "Current Mood: Restless."
The next day James talks to his friend Dane Cook.*
(*Dramatic condensation; the two do not actually know each other.)
Dude, get over your guilt trip! How do you think I got so famous? The internet! You build your fan base as you build your career. It's a beautiful thing!
I know. It's just that Myspace seems...
...kinda gay?
Well...
Dude, I don't mean gay like gay. I mean junior high gay. Gay like stupid. Well, it is. But so what? Newsflash, dude: so's Livejournal. The whole internet is gay.
What? What are you talking about?
I'm working on a bit, chill out. But seriously, dude:
you know you love it.

Later that night, James plays his drums. But the siren call of his computer beckons...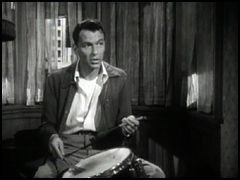 Rat-ta-tat-tat...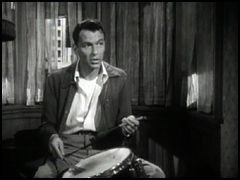 ...rat-ta-tat-tat...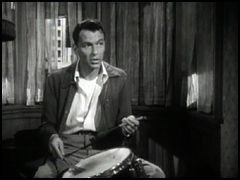 rat...ta...ta...
tat.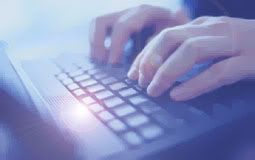 "Current mood: AWESOME!!!"
THE END...?
Cast:
James Urbaniak...Frank Sinatra
Psychiatrist..........Sig Ruman
Dane Cook...........Himself
(c) 2005 Voucher Ankles Films
Sig Ruman appears courtesy Metro-Goldwyn-Mayer